Home
About Us
Cattle Colors:
Fullbloods
Reds
Blacks

Cattle For Sale:
Bulls
Heifers
4-H Calves


RAPID CREEK MAINE ANJOU
Central Alberta Purebred Maine Anjou Cattle
Fullbloods
Reds
Blacks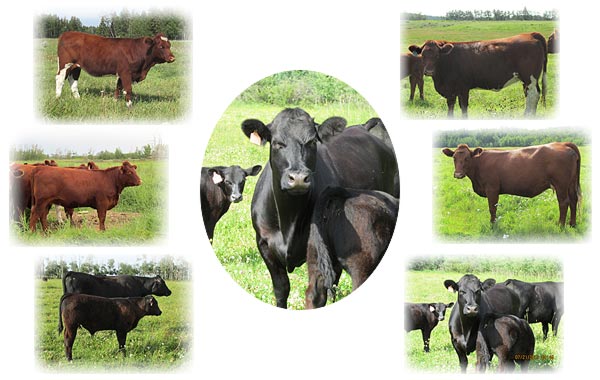 Rapid Creek Maine Anjou is run on a family farm near Falun in Central Alberta, Canada consisting of:
Maine Anjou Cattle (Fullbloods, Reds and Blacks).
Breeding Stock (Bulls and Females)
4-H Calves (Steers and Heifers)
---
Rapid Creek Contact Information:
Brian & Sharon Brown
Phone: 780-352-9934
Cell: 780-360-1050
Fax: 780-352-8664
E-mail:

RAPID CREEK MAINE ANJOU
RR#5
Wetaskiwin, AB
T9A 1X2

Located approx. 4 miles north-east of Falun, Alberta
---
Started with Maine-Anjou Cattle in 1974
Rapid Creek is a Family owned and operated Business.